Goodyear OTR History Timeline
1934
1934
First earthmover tire introduced.
1939
1939
Goodyear tires chosen for Admiral Byrd's Snow Cruiser, which was designed to travel across Antarctica.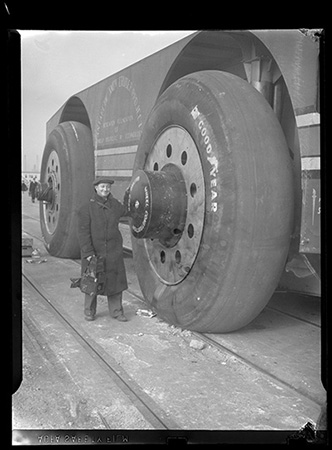 Courtesy of the Boston Public Library, Leslie Jones Collection
1944
1944
Goodyear breaks ground on its Topeka, Kan., OTR plant, one of Goodyear's eight OTR tire manufacturing plants worldwide.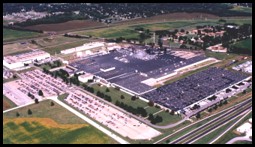 1955
1955
Goodyear introduces first tubeless tire for grader applications.
1961
1961
Goodyear unveils shredded wire under-tread for enhanced support.
1971
1971
Goodyear builds then-world's largest tire (11.5 feet tall/7,000 lbs.).
1975
1975
Goodyear builds Flexten tire cord into bias earthmover tires.
1984
1984
Goodyear expands Luxembourg radial OTR tire plant, Goodyear's OTR tire manufacturing facility in Europe.
1987
1987
Nippon Giant joint OTR tire manufacturing venture begins in response to rising demand for 57-inch tires.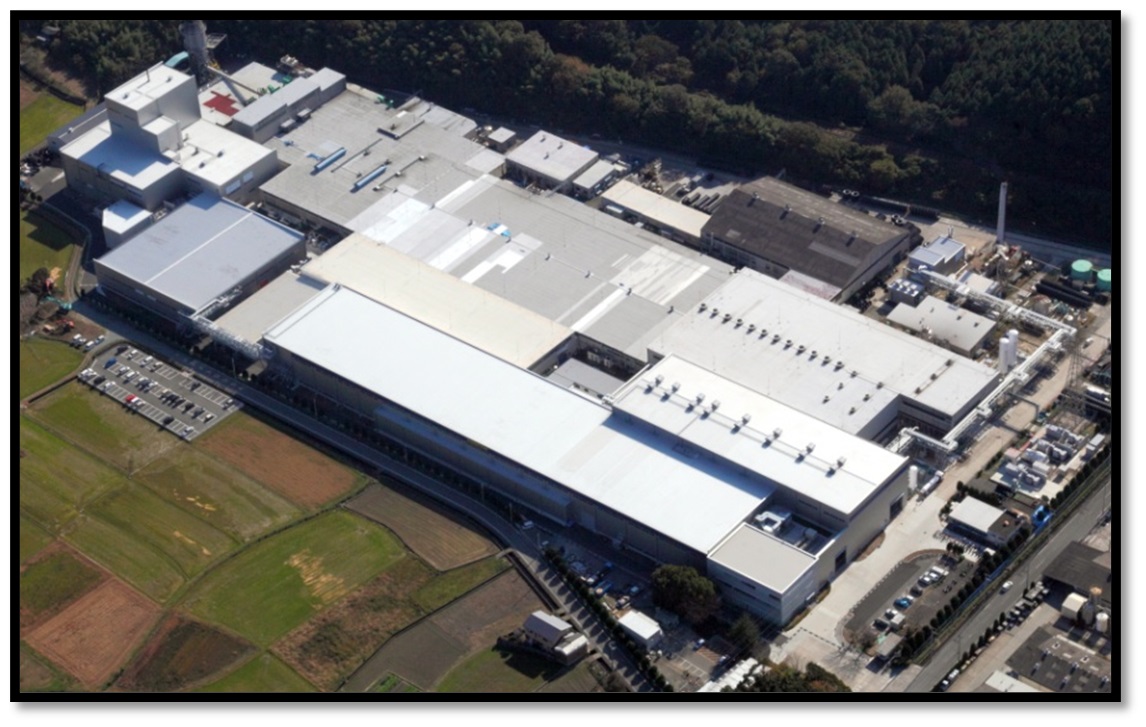 1999
1999
Goodyear introduces EMTrack OTR tire performance monitoring system to track inflation, tread depth and other key metrics.
2004
2004
Goodyear wins NorTech Innovation Award, which recognizes products that have demonstrated significant impact within their industries.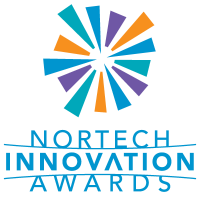 2010
2010
Goodyear begins production of its 63-inch ultra-large hauler tire, part of Goodyear's Rock Mining (RM) line.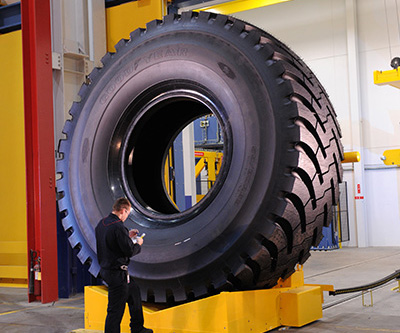 2014
2014
Goodyear completes 57-inch OTR tire production capacity expansion to better serve customers worldwide.
2016
2016
Goodyear unveils 63-inch version of RM-4B+ OTR tire, which contains Goodyear's latest technologies in materials, design, construction and manufacturing.