Off-the-Road Tires
Goodyear is an authority when it comes to delivering tough Off-The-Road tires.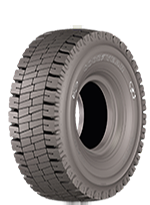 RH-4A+ LINEUP EXPANDS TO INCLUDE 40.00R57
Goodyear's best haulage tire for long hours to removal and cut protection in hard rock underfoot conditions.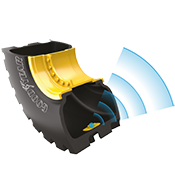 Maximize your performance with TPMS Heavy Duty
Proactively maintain your tires with temperature and air pressure monitoring.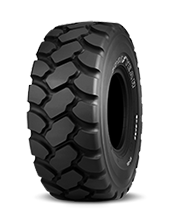 GOODYEAR OTR EXPANDS RETREAD LINEUP TO INCLUDE RT-3B IN US AND CANADA
Goodyear retreads deliver like-new performance and can provide a savings of up to 60% versus a new tire. Retreads can extend the life of a tire and promote sustainability by helping to reduce unnecessary waste. The RT-3B news release is now live and posted to our corporate website.