Off-the-Road Tires
Goodyear is an authority when it comes to delivering tough Off-The-Road tires.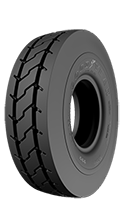 Try the new EV-4M Port Handler
Goodyear's best 150-level radial rib tire balancing hours to removal and driver comfort in port and industrial applications.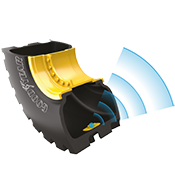 Maximize your performance with TPMS Heavy Duty
Proactively maintain your tires with temperature and air pressure monitoring.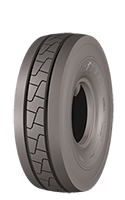 Introducing the new EV-3G
Goodyear's best 100-level radial tire balancing traction, hours to removal, and heat resistance on airport, port, and industrial equipment.